Jackson
48°
Weather from OpenWeatherMap
About this Webcam
The Jackson Hole Mountain Resort parking lot view web camera. Teton Village surrounds the base of the Jackson Hole Resort.
Located just 12 miles northwest of Jackson the Jackson Hole Mountain Resort (JHMR) originally opened in the 1960's. The Apres Vous Mountain opened with two chairlifts in 1964 with a tram opening just two years later, and the official opening of the resort taking place in December of 1966. Prior to the JMHR the area, was known as the Crystal Springs Girl Scout Ranch. Named after the Jackson Hole valley, the Jackson Hole Mountain Resort lays due south of the Grand Teton National Park.
Jackson Hole Mountain Resort
Known for its terrific skiing opportunities the Jackson Hole Mountain Resort encompasses the Apres Vous and Rendezvous Mountains. The ski resort is known for its challenging terrain and offers fun for all experience levels. The greatest continuous rise in the United States exists on the Rendezvous Mountain with over 4,100 vertical feet of skiing. The Corbet's Couloir is one of the most known ski runs in the world offering top skiers an experience down America's scariest ski slope.
An aerial tram was completed at the Jackson Hole Mountain Resort in 1966 which rose 4,139 vertical feet as it arrived at a 10,450 foot elevation. The ride took a total of 10 minutes, and the aerial tram was able to transport 52 people on each trip. The tram was later updated in 2008 and is currently known as the Rendezvous Mountain Aerial Tram, which can hold 100 passengers. Noted as one of the best ski resorts in North America, the Jackson Hole Mountain Resort offers a gondola, aerial tram, and eight chairlifts.
World Class Skiing Opportunities
Jackson Hole notably has some of the most challenging terrains in North America for skiing that has made it a top destination for skiing enthusiasts. The World Cup ski races were held in Jackson Hole in 1967, 1970, and 1975. Freeskiers make JHMR their home throughout the winter season, freeskiing, or new school skiing involves jumps, tricks and other obstacles.
One of the three local ski areas, the Jackson Hole Mountain Resort not only offers a full resort experience but additionally provides skiers with gorgeous scenery and steep terrain. Receiving an average of 459 inches of snowfall each year the town of Jackson Hole caters to all levels of skiers. Snow King Mountain and the Grand Targhee Resort also provide excellent winter recreation opportunities to visitors and residents alike. Wyoming's oldest ski resort, Snow King Mountain can be seen from the Town Square of Jackson and offers night skiing, a tubing park and a terrain park. Additionally, Snow King attracts many national racing teams in early season.
The Grand Targhee Resort is located on the western slope of the Tetons in Alta, Wyoming, which is about an hour and 15 minutes away from Jackson Hole. This resort offers over 2,000 acres of lift served terrain, 400 acres of which are groomed daily and additionally offers snowcat skiing as well. Grand Targhee consistently ranks as one of the top three resorts in North America for both snow quality and quantity, with an average of 500 inches of snow each year.
No matter what type of snow activities you partake in the Jackson Hole area has you covered. Other seasonal activities exist such as paragliding, mountain biking and hiking in the summer months. From snowboarding to cross country skiing and, everything in between Northwest Wyoming is the place to be!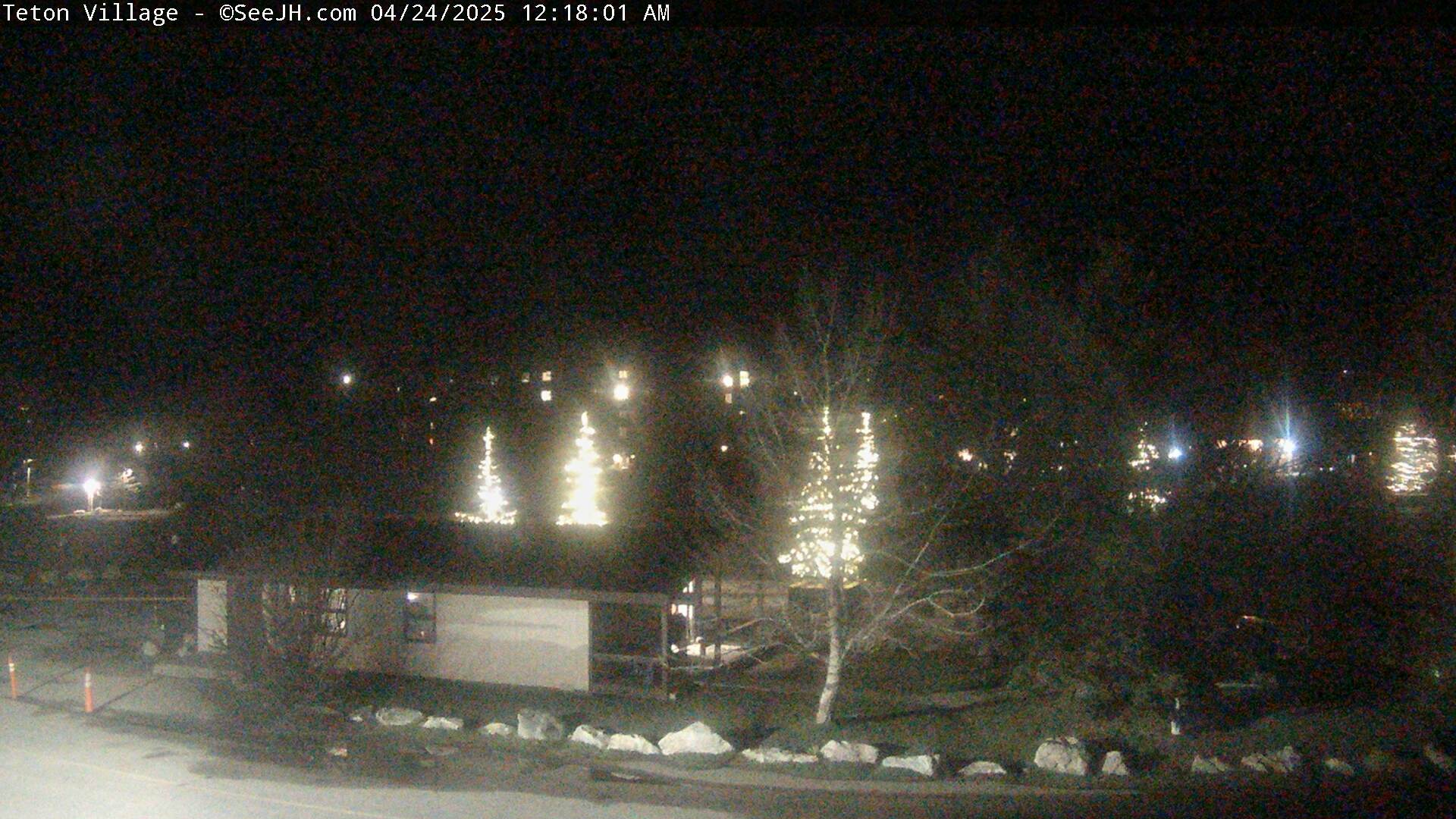 Jackson
48°
Weather from OpenWeatherMap
Teton Village Region
CHECK OUT ANOTHER CAMERA FROM THE SAME REGION
Start your $1 trial period
of SeeJH Premium
SELECT A REGION FROM THE JACKSON HOLE AREA
SEE JACKSON, TETON VILLAGE, ELK REFUGE LIVE WEBCAMS & MORE!
SELECT ANOTHER REGION IN THE WESTERN US
SEE MORE LIVE WEBCAMS FROM AROUND THE WEST