Jackson
49°
Weather from OpenWeatherMap
About this Webcam
Jackson Hole, Wyoming Town Square web camera looking South-East featuring the Town Square Park and the south-west elk antler arch. Noted for being the only Town Square within the state of Wyoming, the Jackson Hole Town Square, serves as a hub for local activity and events.
The Town Square, or otherwise known as George Washington Memorial Park, serves as the heart of Jackson Hole, Wyoming. Originating as a park in 1934, the Town Square is most known for its distinctive arches that serve as gateways to the park. These large arches are made from shed elk antlers that have been collected from the National Elk Refuge in Jackson Hole. Each antler arch is replaced periodically as the antlers become weathered; the first antler arch was originally built in 1953.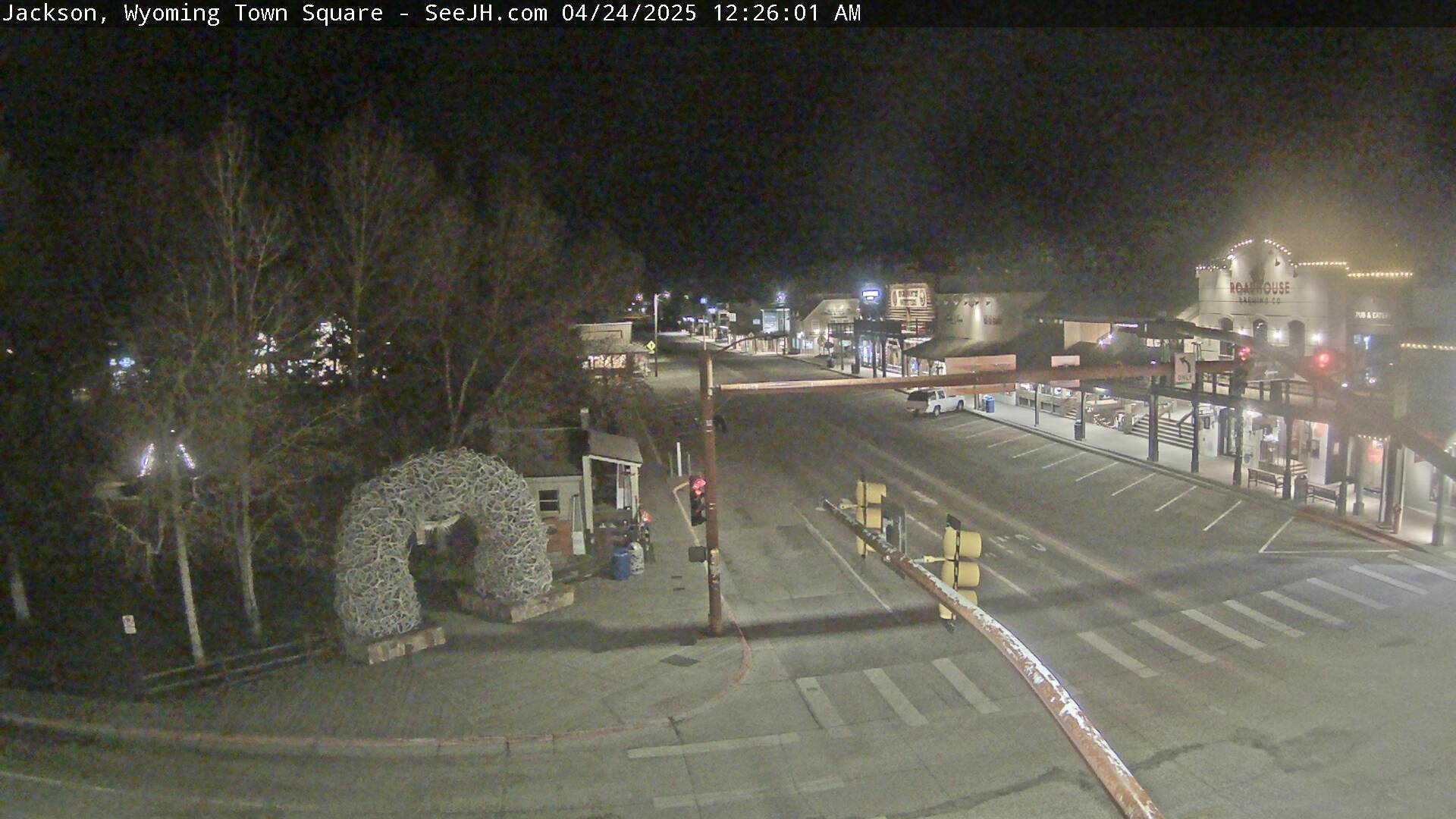 Jackson
49°
Weather from OpenWeatherMap
Jackson Region
CHECK OUT ANOTHER CAMERA FROM THE SAME REGION
Start your $1 trial period
of SeeJH Premium
SELECT A REGION FROM THE JACKSON HOLE AREA
SEE JACKSON, TETON VILLAGE, ELK REFUGE LIVE WEBCAMS & MORE!
SELECT ANOTHER REGION IN THE WESTERN US
SEE MORE LIVE WEBCAMS FROM AROUND THE WEST